The following Zazzler is know and respected by many on Z. She is talented and shows a great diversity in her designs. We encourage everyone to stop by any of the stores mentioned here and see what's new.
What is your store name and why did you choose it?
I have several stores, with the main one called
webgrrl
, which started off as an online nickname back in year 2000, and now its my registered Business name. Other stores names i have are
Onlinecards
- which mainly stocks Business Cards..
Psykedelic
- is a name i chose for my shop that only stocks Keds Shoes. The newest shop i have is called
PaperStation
- and there, i tend to only have Invitations, and everything made of paper for personal and business use; Another shop opened not too long ago, is called
partyposters
- and that is a shop where i create customizable Event Posters, utilizing my 15years experience in Flyer and Poster designs for electronica music events and festivals.
Where does your inspiration come from?
I am inspired by the beauty and miracles of Mother Nature, Psychedelic communities (eg: Goa, Hippies), Psytrance Music and all that goes with it . I like to be surrounded by nature if possible, and music is constantly played whilst i create my art. Most of the time i dont have anything planned when i start designing, hence why i now call myself an Intuitive Digital Artist - as nearly everything i do creatively (design, art, photography) is by feeling and absorbing my surroundings and also thru creative visualization'. I am all self taught, and tend not to be shy when it comes to trying or as they say in Australia "Giving it a go"
What mediums do you work with the most and why?
Pretty much all my art is made Digitally.. via a computer using programs like Photoshop, and when creating fractals, i use Apophysis; My photography is also via a digital camera. I find that i am attracted to fusion art, where i create pieces using photographs, fractals and/or designs made with Photoshop.
Has art always been a focus in you life?
Be true to self, my destiny and loving what i do daily has been my main focus in life.. and for the past 25years of my life, my four children, whom i raised by myself has also been the main focus. Having no family in Australia and raising them myself and not having (or wanting) a drivers license, has meant that i am usually at home most of the time. Creating art which was something i enjoyed very much when i was a child, was pushed aside once my first child was born.. After the discovery of computers and desktop publishing/art software around 1995, the creative side of me was once again ignited. Art became a source of escapism for me from the humdrum of everyday life, and it gave me a chance to express myself and be acknowledged for something uniquely me, and not as a mother, wife, daughter, etc.
What would be the best way to describe you art to someone who has never seen it before?
Many many people use the words "Prolific" when viewing my galleries/shops, i had to go and look the word up, cuz i was starting to get worried..haha!!
My art because its all intuitive - describes me i suppose. Its a fusion of many genres/styles including Psychedelic, VIsionary, Spiritual and our beautiful planet..
Where would you like to see your art and your store at in the next five years?
Looking after me financially and emotionally. I am in my second year of putting 100% of my time (if not more) into my creative arts business. What started around 2005 that paid me about $5 every few months, if i was lucky, is now averaging $30 a day. So in 5 years time from now, i hope that it will be self sustaining whilst i travel the world like a gypsy that i secretly am, getting inspired by world arts and its people, photographing moments to share them with others - and my goal is that my art and creative love (my passion) will pay for my rent, food, bills, with enough left over that i can enjoy life. Ultimately i would like my art & design business to be my main source of income so that my 'life' will be a tax deduction :)
If you had to pick one piece and throw all the rest away, what would it be and why?
That would be totally impossible! Every piece that i have created and published online - are like little particles of me, My feelings, my thoughts, my inspirations. If was forced to choose, then i would get rid of everything and keep Me - where then i would start all over again..
And, finally, if you could recommend someone else to take this quiz, who would it be and why?
So many i would like to recommend, but one that comes to mind would be Amanda Rain - cuz she reminds me of me when i first started, and she has as many shops (maybe even more!) than me, and we both love our sunsets and fractals
Some awesome products from this store: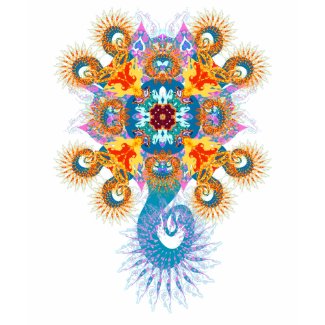 Fractal Ganesh T-Shirt
by
webgrrl
View other
Merchbooth T-Shirts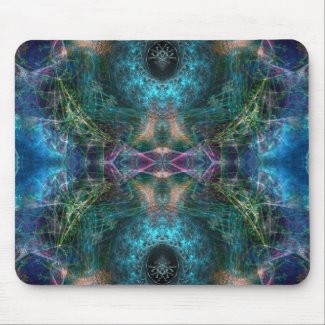 Visionary Fractal Art #63 Mousepad3
by
webgrrl
Browse more
Blue Mousepads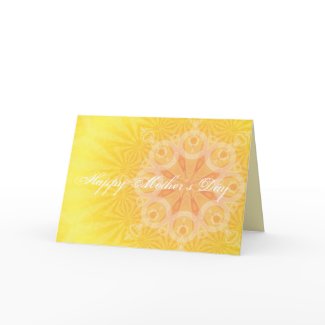 Modern Mothers Day Card
by
webgrrl
View more
Yellow Cards
link to store
webgrrl's Store at Zazzle